Power Management
The UDOO BLU power is managed by a low-dropout or LDO regulator.
You can provide power to the UDOO BLU in two ways:
Button-Cell CR2032
A Button-Cell CR2032 3v Li-Mn via the Battery Holder(BT2) in the bottom side of the board.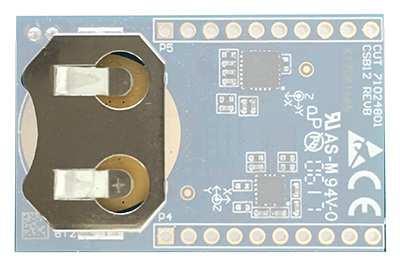 Heads up! The positive side (+) of the button cell need to be connected to the external side of the connector.
External Power Supply
An external power supply min 3V and up to 5.5V via the EXT Battery connector(BT1) in the top side of the board.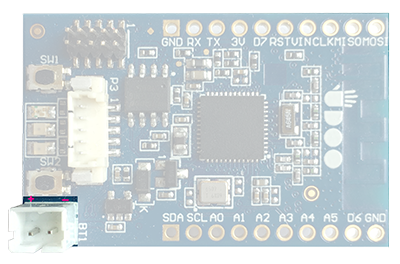 Heads up! Pay attention to the right polarity of the battery you connect. The positive pole (+) is the one near the corner of the board.
This page was last updated on Monday, September 18, 2017 at 10:47 AM.