Hey UDOOers!
Exciting news! The UDOO VISION is now available on our shop!
If you're looking for a powerful single board computer, the UDOO VISION might just be what you need. It's a super UDOO X86 built upon a Pico-ITX form factor, based on the Atom® X Series. This pocket-sized computer comes in two versions – the X5 and the X7.
The X5 version features an Intel Atom x5-E3940 quad-core SoC with 4GB of LPDDR4 RAM. Meanwhile, the X7 version packs an Intel Atom x7-E3950 quad-core SoC with 8GB of LPDDR4 RAM.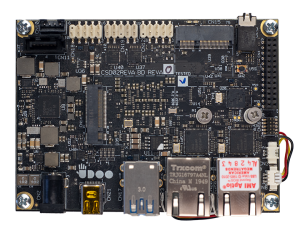 The UDOO VISION is the ultimate choice for computer vision projects thanks to the excellent performance of the Intel® Apollo Lake™ SoC, and the Intel® Distribution of OpenVINO™ framework ready to be installed (see the online documentation for more info). 
Both UDOO VISION models have plenty of storage options to choose from, ranging from SATA Gen3 HDD/SDDs, and a soldered eMMC up to 64GB. You can also use the M.2 Key B Slot, which supports SSD SATA Gen3 2242/2260 Cards. Let's not forget the convenience of the microSD card slot, available in combo with a miniSIM slot!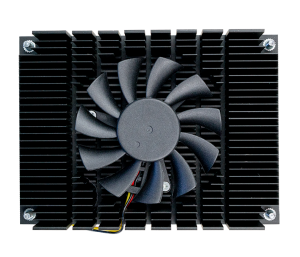 A powerful and versatile Board
When it comes to video outputs, UDOO VISION offers a versatile setup. You can enjoy a 1x multimode DP interface on a single miniDP connector, as well as an eDP connector. This means you can easily run 4K 60fps videos and immerse yourself in stunning visuals. 
Connectivity is a top priority for us UDOOers, which is why UDOO VISION features 2x Gb Ethernet LAN ports and an M.2 Key B slot for Combo Wi-Fi/BT and WWAN modules for mobile broadband connection, ensuring continuous wireless connectivity. Additionally, you'll find I/O pinout, USB 3.0, and serial ports for all your connectivity needs. 
UDOO VISION also comes equipped with an Microchip ATmega32u4 microcontroller. It features an Arduino Leonardo's pinout in a smaller layout, allowing you to explore your creativity and experiment with different projects.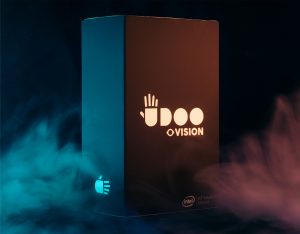 Head to our shop and get your hands on the UDOO VISION today!
To get started with your UDOO VISION, head over to the Discover, Documentation and Get Started sections of our website for tutorials and resources. And don't forget to check out our community of UDOOers for tips and advice.
Check out the forum, the Italian and international Telegram, our Facebook , Instagram, Reddit, and Twitter.
The UDOO Team