Dear friends,
we're back after stealth mode with a lot of news from the UDOO world! There are really plenty of them, so let's cut the chit-chat and go straight to the point.
The Interactive Maker's Guide to Boards, by Make – and UDOO NEO is in!

If you are a habitual reader of Make you already know. For those who miss the news instead, Make has released an Interactive Maker's Guide to Boards, reviewing many many SBCs and microcontrollers – and UDOO NEO is covered! Read the introductive review of UDOO NEO and download the guide that will help you choose the best board for your project.
UDOO Student Projects Exhibition
Recently SECO donated several dozens of UDOO boards to the Santa Chiara Lab and to the Engineering Department of Sienna to support students and their embedded projects. And we are glad to say the stuff they've built – most of which is already on Hackster – is great! So yesterday, also thanks to Patrizia Marti, Head of Santa Chiara Lab, the best 5 five teams of Engineering students were invited at Santa Chiara Lab to showcase what they had accomplished.
Director of the event was Roberto Giorgi, Associate Professor of Computer Engineering, IEEE Senior Member, ACM Lifetime Member, and Daniele Conti, founder and CEO of SECO and founder of UDOO, attended the event as well to reward, on behalf of SECO, the students with a UDOO board, and the best team with a UDOO board and a compatible display. Andrea Garulli, Head of the Engineering Department of the University of Sienna, as well as Pierangelo Isernia, Head of the Social, Political and Cognitive Science, were also present. From a self-levelling machine to an automatic dispatcher of test tubes for labs of analysis, these are truly great projects to build at home or in the classroom.
Domotics Kit: take a look at this UDOO-based project on Kickstarter

You probably missed this, but there's a nice UDOO-based project on Kickstarter, i.e. Domotics Kit.
Domotics Kit is an integrated solution for home automation, security and energy-efficiency, and it's based on Arduino, UDOO and Raspberry Pi. The campaign is well-documented, so we are just sending you there for more information. We'll just say that these modules are really affordable. Get this: for just $20 you'll receive: SENSOR KIT + Tx/Rx 433 MHz Sensor Kit including: Rain sensor, Hall Effect sensor, Flow sensor, Photoresistor VT935, Temperature LM35, Temperature TC74A, Luminosity TSL2561, a pair of Receiver and Transmitter 433MHz. Isn't that a huge amount of stuff? Not to mention the estimated delivery: June, that is just a couple of months to the shipment from now!
You better take a look guys!
Droidcon Turin 2016

We love Android and since we have recently released Android 5.1.1 Lollipop for all the UDOO NEO boards we can't wait to see you at the actual field test. That's why we're looking forward to Droidcon Turin – April 7 to 10 – as if we were school kids counting down the days to Christmas. Of course UDOO NEO won't be alone: UDOO DUAL will be there too, and UDOO QUAD won't miss this opportunity to show how powerful and flexible still is in the maker landscape. Finally there will be a newborn in the UDOO family: UDOO Blu! But keep on reading, we got more to tell you about this.
UDOO supports Droidcon Italy 2016
Like last year UDOO is going to support Droidcon Italy 2016. The event will take place from today, April 7, to tomorrow, April 8, but remember to sign up also for April 9-10 because the Droidcon organizers are preparing something you won't forget.
Actually we're already here:

On April 9-10 roll up for the greatest
Android
hackathon in Europe and do your best to win
5 UDOO NEO + 2 UDOO QUAD + starter kit!
It is going to be a gargantuan event, a gathering of Android developers from all over the world so tons of interesting people to meet.
If you're still uncertain take a look at the UDOO-based projects of last year:
Ironically, the photo above is somehow prophetic, since the two people on stage without the microphone, Antonio on the left and Stefano on the right, now both work at UDOO.
Sherlock Holmes IoT at Droidcon Turin

There's no better way to explain this project/event than quoting the very words of its creators:
"Sherlock Holmes & the Internet of Things is an ongoing prototype developed and run by the Columbia University Digital Storytelling Lab that explores new forms and functions of story. Designed to be an open R&D space that experiments with shifts in authorship and ownership of stories, the massive collaboration also uses a detective narrative to examine the policy and ethical issues surrounding the Internet of Things.
The goal of Sherlock Holmes & the Internet of Things is to build a massive connected crime scene consisting of smart storytelling objects. In 2015, teams created, designed, built and tested prototypes that plugged into a number of crime scene locations around the world.
In 2016, we'll be adding AI (Artificial Intelligence) to the project through a very special partnership that will be announced very soon. For now lets just say that Sherlock will be joined by Watson."
Creative Director of the project is Lance Weiler.
We haven't heard of this project so far, but it's really promising on paper, so we are quite eager to watch it in action. For what we imagine it'll be like a hunt for clues, sort of Clue/Cluedo live, exploiting sensor tags and IoT-ready devices, but who knows! Show up and live a new experience!
From Embedded World 2016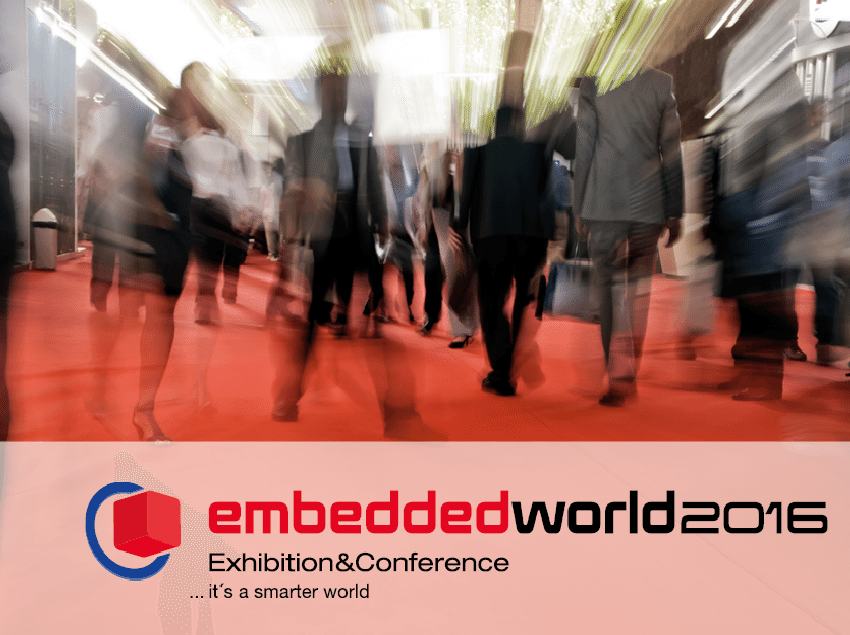 February is way behind us, but at the Embedded World on February 23-25 we presented a bunch of news that are going to take place really soon, so the time to share the hot stuff has come.
New UDOO Bricks
We presented new UDOO Bricks. The family is getting larger, and now counts:
Light Brick
Humidity Brick
UDOO Shield for UDOO Dual/Quad
Fresh news: we want to make UDOO Dual/Quad expandable through UDOO Bricks as UDOO NEO is. Indeed, there's something brewing, friends: an official UDOO Shield for UDOO Dual/Quad with embedded snap-in connectors. Take it modular, take it easy! Release date for the UDOO Shield are not established yet. Guess you have to stay tuned!
Conference
Well, "conference" seems boring, but you know that ours are lot of fun, aren't they?
Our conference, named UDOO IoT: Integration and Simplicity, was held by Prof. Antonio Rizzo, UDOO cofounder and Scientific Director, and Francesco Montefoschi, that you may have met in the forum.
AXIOM
As you may remember, we're also exploring the concept of an FPGA board as part of the EC funded AXIOM Project. It is a 3-year project and the first year is behind us, so no hurry guys.
At our booth we showed a a cluster of UDOO boards working under an OmpSs-derived programming model. Barcelona Supercomputing Center and other partners of the project are developing, in this regard, such a model, that we used in the Embedded World demo to accelerate the board inside a cluster.
The results have been extremely satisfying: the demonstration has shown that with OmpSs@FPGA the performance of a matrix multiplication benchmark accelerated within an FPGA increases 3.5 times with respect to a UDOO board.
Cool, isn't it?
B08, i.e. UDOO NEO Industrial Version
UDOO Quad got a sister, you know: SECOSBC-A62, its industrial counterpart. And UDOO NEO, as always happens, is getting jealous: it wants a sister too!
To make her quiet, at the Embedded World 2016 we showcased this new entry: B08.
The industrial version of UDOO NEO is an All-in-one IoT hybrid computing solution, not only tested against rough temperatures but, broadly speaking, designed around the needs of industrial customers. No Arduino – since it's not interesting for an industry – but eMMC embedded on board!
As A62, it will available for buying in bulk, not for purchases of a single unity. As A62 it will also be customizable along the needs of the customer.
If you are an industrial customer further questions about B08 may be addressed directly to SECO.
Pics and Videos
For those who hasn't showed up, here some videos and pics from the UDOO Booth.
An interview with our friends of Conrad.

The UDOO booth under construction.